About SportBikeArmy
Have you noticed that nearly every magazine on the market either tries to cover all types of motorcycles, or obviously has a sponsor who tells them what their opinion should/will be?
Well, so did we! We're trying to provide a central source of information to the street riders, people just like us, who love to get out and ride. We're not dependent on advertisers, nor are we sponsored in any way. Our goal is to offer reviews, articles, interviews and discussion areas where the focus is the street rider. We want to do this in an unbiased manner so we have decided to not accept advertising for any product that we have not personally had experience with. We will not advertise for any vendor that doesn't allow us to help settle any dispute that you might have with them.
This gives us the opportunity to present everything from a realistic point of view. If it's in our E-zine, then we, or one of our members, has experience with it in a real world situation.
Everything thing we publish is open to discussion as well. We have a forum where you can post comments, discuss the subject, and present your own point of view and/or experiences.We encourage you to participate there!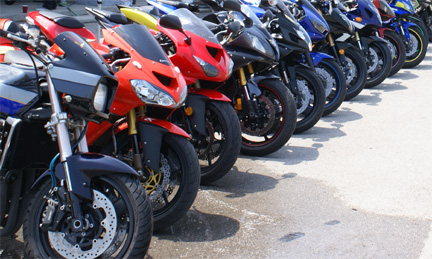 Your viewpoints and opinions are invaluable to the success of this site. We want to make the SportbikeArmy a community site. There are enough sport riders out there to make a significant impact economically, socially and politically. We just need to work together to make ourselves heard. Our hope is that the SportbikeArmy site will be the 'rally point' to make that happen!